Program Description
The mission of The Center for Key Populations (CKP) Fellowship is to train Nurse Practitioners in delivering competent, compassionate, and respectful primary care to all patients, including key populations such as men who have sex with men; transgender population; people who use and inject drugs; the recently incarcerated; and sex workers.
This fellowship focuses on the integration of specialty care specific to these key populations including HIV care, Hepatitis C management, medication-assisted treatment for opioid use and other substance use disorders, health care for the homeless, sexually transmitted infection (STI) management, and LGBT+ health, including cross sex hormone therapy and gender affirming care. By the end of the program, the goal is for the Fellow to be ready to sit for the examination and be certified by the American Academy of HIV Medicine as an HIV specialist.
This fellowship is available to one fellow per year from CHC's NP Residency Programs.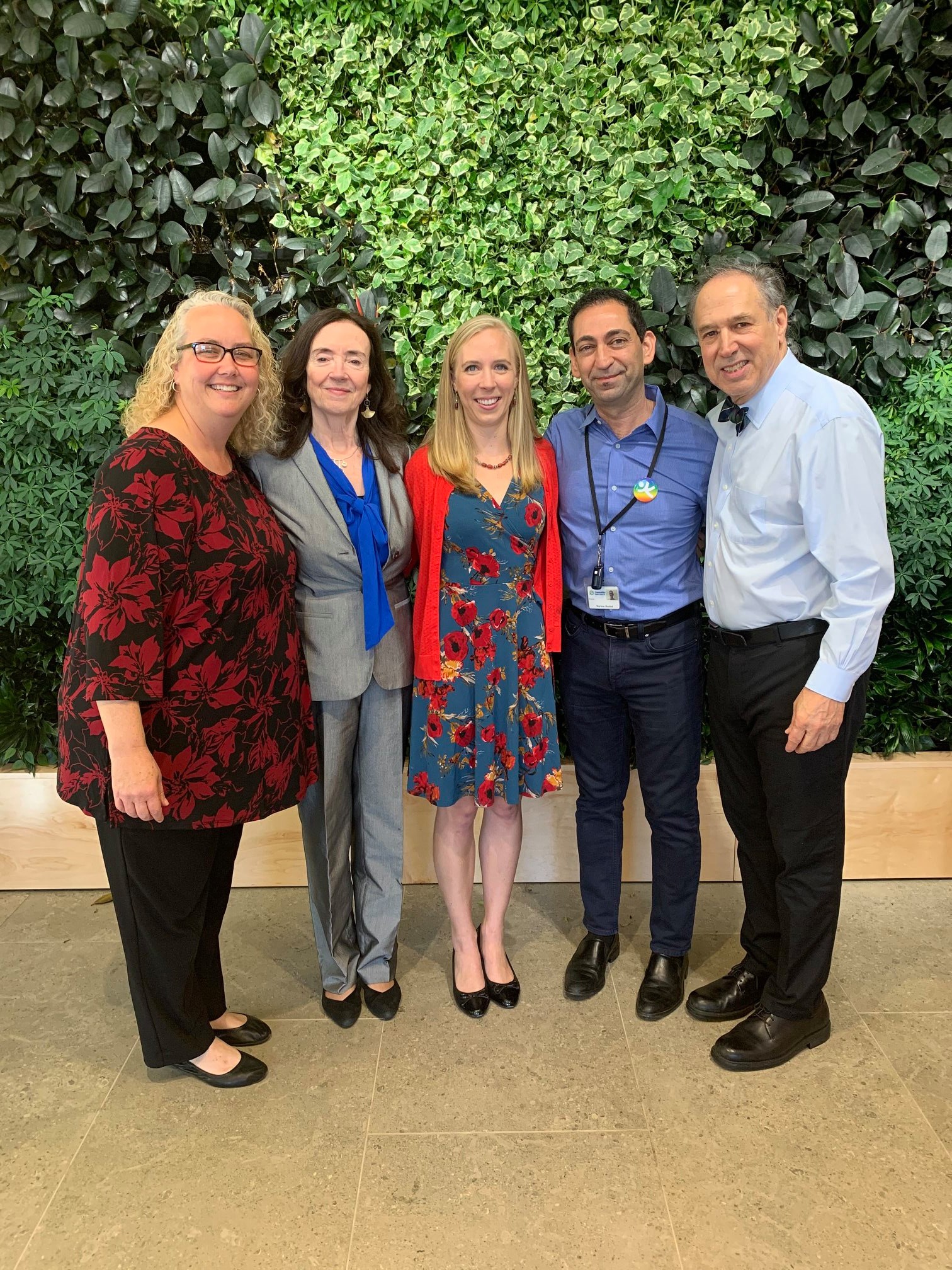 Program Structure & Curriculum
Program Structure
One year salaried fellowship with benefits
Full integration into the CKP team and its expert faculty
Dedicated supervision and mentorship during clinical practice
Individualized weekly case review sessions with the Medical Director of CKP or other expert faculty
Participation in Quality Improvement work and Project ECHO sessions
Additional training opportunities in buprenorphine management, HIV pre-exposure prophylaxis, colposcopy, and cross gender sex hormone treatment
Faculty
Marwan Haddad, MD
Medical Director, Center for Key Populations

Marwan Haddad joined Community Health Center, Inc. in July 2006. He received his Bachelor of Arts degree from Harvard College and his medical degree from McGill University. He completed his family medicine residency at University of Toronto and obtained his Masters in Public Health from Johns Hopkins University. He is board certified in Family Medicine. He is certified by the American Academy of HIV Medicine as an HIV specialist. He was also the recipient of the 2011 Primary Care Leadership Award presented by the Connecticut Center for Primary Care. Dr. Haddad is an Assistant Clinical Professor of Family Medicine at Quinnipiac University. Since January 2012, Dr. Haddad has led the CHC Project ECHO HIV, Hepatitis C, and Buprenorphine programs which expand the integration of these programs not only within CHC but nationwide. This model of care utilizes didactic and case-based learning via video conferences with medical providers, offering ongoing support, consultation and guidance to aid in delivering care to the HIV, Hepatitis C, and opioid using populations. Moreover, Dr. Haddad has taught and lectured at state and national conferences on HIV, Hepatitis C, medication assisted treatment and substance use management, and integrated care. He has published research on the integration of medication assisted treatment such as buprenorphine in community health centers examining both substance use as well as primary care outcomes.
Jeannie McIntosh
Family Nurse Practitioner

Jeannie McIntosh is a family nurse practitioner with the Center for Key Populations (CKP) at Community Health Center, Inc. (CHCI) in Connecticut. Prior to joining the CKP team, she completed a year-long primary care residency at CHCI. She holds a B.A. in Spanish from Middlebury College and an M.S.N. from Yale University. Jeannie's clinical interests include infectious disease, addiction medicine, transgender care and women's health. She is fluent in Spanish and conversational in both Indonesian and Portuguese.