For those seeking an enduring success in community health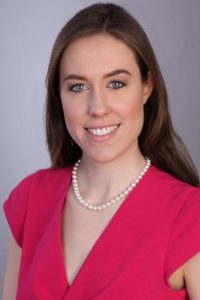 I would recommend the nurse practitioner residency program to people who are motivated to provide the highest quality care to patients that seek treatment at a community health center and are passionate about caring for the underserved. This program allowed me to learn by example from expert clinicians, through hands- on experience with patients as well as in a formal learning environment with weekly didactic sessions. Through this comprehensive approach to learning through multiple modalities, I was able to leave my residency year feeling confident that I could provide safe and complete care of complex patients. Throughout this unique opportunity my co-residents were amazing sources of encouragement who turned into life-long professional colleagues and forever friends. Even though we moved to locations across the country after graduation we have maintained personal relationships as life and careers evolve. Years after our program ended, I have had the good fortune to catch up with a co-resident at nurse practitioner conference as well as to cheer another on as we both ran the NYC marathon for various health related charities. After this shared experience of learning, transition, challenge and success we have a connection that will last a lifetime.
Nicole Seagriff, Class of 2011-12
Significantly improved my confidence and competency as a new nurse practitioner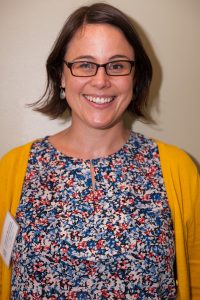 Early into my nurse practitioner training, I realized that I wanted to work in a community health setting. However, I witnessed many idealistic young providers entering the field directly out of NP school and quickly burning out. I chose to do the CHC NP residency because I felt that it would help equip me with all the foundational primary skills necessary to survive with longevity in the challenging and rewarding field of community health. Indeed, I came out of the residency with a broad set of clinical, professional and procedural skills that have significantly improved my confidence and competency as a new nurse practitioner. I stayed on at CHC as a fellow with the Center for Key Populations program. My clinical practice is now focused on infectious disease, addiction medicine, transgender health and healthcare for the homeless. I care for patients with a high level of medical acuity and psychosocial complexity. My experience as an NP resident at CHC, specifically the solid primary care foundation I developed over the course of the year, was indispensable to my success in my current role. I highly recommend the residency to any new family nurse practitioner who is contemplating a career in the field of community health. The clinical rotations, preceptors, didactics and residency staff are all outstanding.
Jeannie McIntosh, Class of 2016-17
Trend-setters in primary care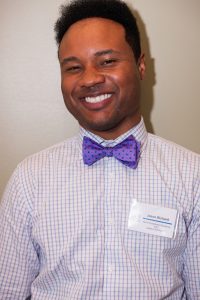 I chose to do the residency because I envision myself being a top-notch world class nurse practitioner for the community I serve. It was critical for me to do the residency program in order to gain a significant amount of solid clinical experience in a short period of time. I was highly motivated to do the residency program at CHC, Inc. as they are trend-setters for primary care; I knew that exposure to their model of care would enable me to practice evidence-based practice in a culturally congruent manner.
The residency helped me by gaining competence and confidence managing a variety of medically complex conditions that I was not exposed to or initially prepared to manage directly from graduate school including Alcoholism, Opioid Dependence, HIV/Hepatitis C, Dual Diagnosis, etc. The residency has significantly eased my transition from school-to-practice where I am not overwhelmed unlike many new graduates who have not been exposed to a nurturing environment. Not only that, the residency allowed me to finesse clinical procedural skills in a structured supervised setting while giving me tools to advance my practice beyond residency. The experience I gained from residency is that I have the confidence to move forward to manage any primary care concern that presents in my office. I have found my experience at CHC highly rewarding and something I'm so very glad I did. I recommend the residency to future nurse practitioners who plan to be trend-setters, desire to be strong clinicians, and plan to practice at the top of their licenses. Patients need highly skilled and clinically astute practitioners who can attend to their needs. The residency program at CHC will put new graduate nurse practitioners on the road to success.
Jason Richard, Class of 2016-2017
Make connections between treatment guidelines and the patient
My desire to do CHC's residency program was rooted in my experience of advocating on behalf of those who have been marginalized from access to quality health care. As an NP graduate, I could practice in community health safely. But after residency, I was able to build on my academic education to become a family nurse practitioner who can respond effectively to the vulnerability and complexity of patients in community health. With the guidance of committed preceptors, I was able to identify my weaknesses, sharpen my diagnostic skills and swiftly prioritize management options for medically complex patients. My biggest lessons were how to make connections between treatment guidelines or new evidence and the patient before me. In large part due to the mentorship of CHC's residency, I continue to enjoy and develop a dynamic primary care practice in community health based on evolving clinical needs ­­­—opioid dependency, prenatal care, hepatitis C —and evidence. Five years on and I still use and pass along to students the resources I gathered in residency!
Tanya Theriault, Class of 2012-13
For those seeking an enduring success in community health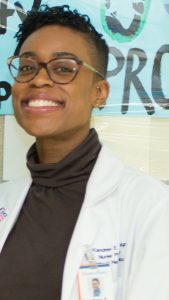 The residency program at CHCI was an ideal opportunity that provided the key direction, support, and further training that worked ultimately towards my community health career success and longevity. The residency used a rigorous training platform that was masterfully customizable to provide critical experiential-learning opportunities for me and each resident. So, on top of enhancing my general clinical knowledge and skills, I also focused on improving women's health care delivery and EKG interpretation. For example, I had clinical sessions in the OB/GYN department where I was warmly accepted by clinicians and staff as a team member and learner. This acceptance was part of the global culture at CHCI and extended to specialists who welcomed us to their practices during our specialty rotations. These rotations uniquely taught me what clinicians can and should do prior to referrals to their respective practices. I received tips and advanced training on services that proved to be an asset in my career (e.g., IUD insertions, prenatal care, biopsies).
This residency program also indoctrinated me into a culture of collaboration within and across disciplines, facilitating the acceptance of the full scope of my new role as a primary care provider and advocate. Wonderfully, the camaraderie among my cohort and residency staff endures, and it is a safety-net of support throughout my career.
Collectively, all my residency experiences prepared me to enter the fast-paced world of health care delivery at a "runner's pace," allowing me to meet the ever-changing demands of my future employers, patients, and profession. I started my career with the ability to manage a full panel of patients while providing cost-effective, culturally-relevant, and comprehensive services to patients. For all these reasons and more, I highly recommend this residency program to those seeking an enduring success in community health.
Kandree Hicks, Class of 2009-10