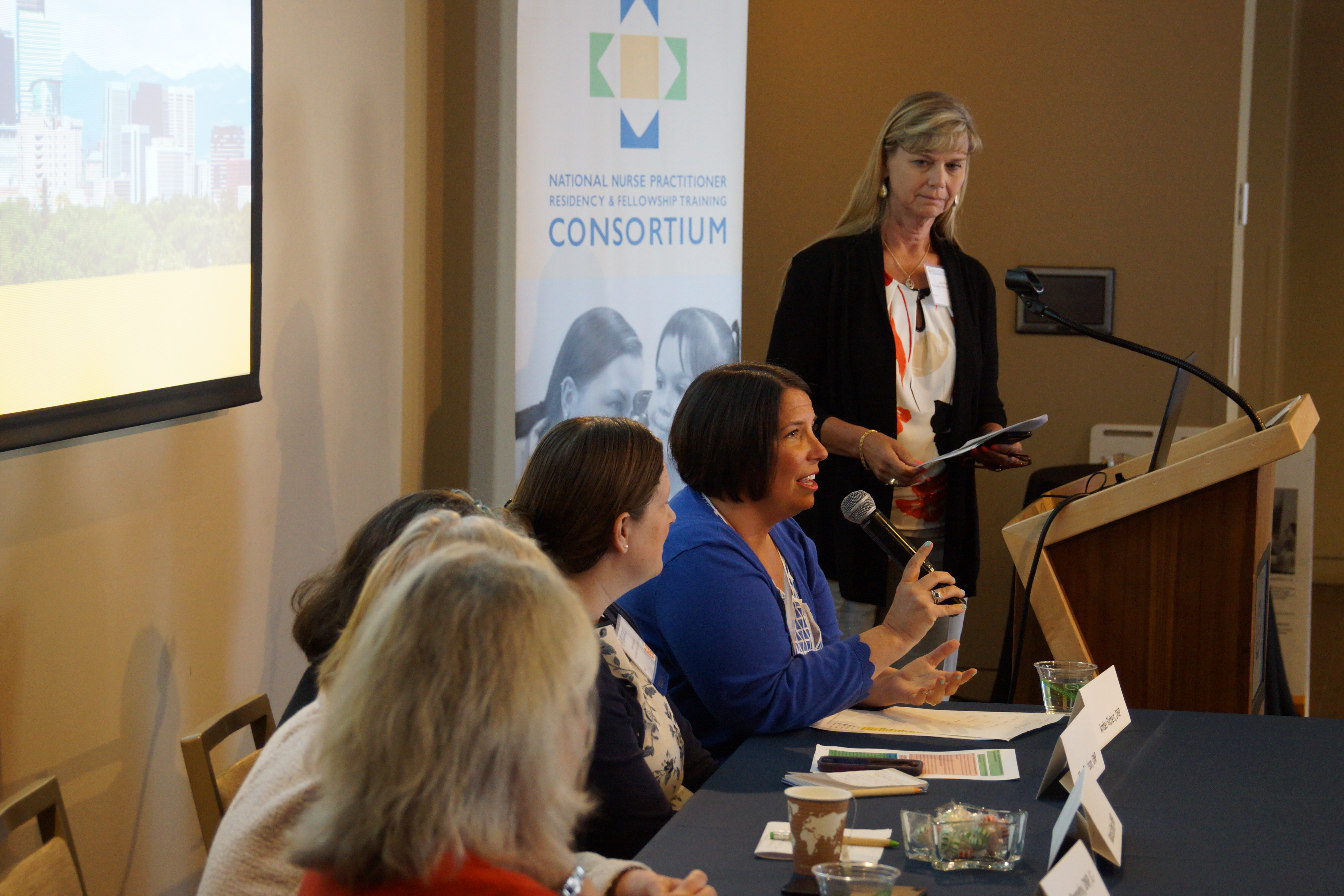 Conferences, meetings, and more give us the oppotturnity to disseminate our experience and expertise, and to engage with organizations committed to transforming primary care.
Recent Presentations
Upcoming Presentations
Previous Presentations
Recent Presentations
Advanced Practice provider Leadership Summit. Launching, Funding, Accrediting, and Maintaining a postgraduate APRN/PA Fellowship Program. Atlanta, GA. September 13, 2018.
New Mexico Statewide Nursing Educators Conference. "The Emerging Role of RNs in Transforming Primary Care: Population Focused, Person Centered, Nurse-Led. Albuquerque, New Mexico. June 11, 2018.
Northwest Regional Primary Care Association, Spring Primary Care Conference. "Team-based care in a population health management model." May 21, 2018. Portland, Oregon.
American Chiropractors Association National Chiropractic Leadership Conference. March 2, 2018. Washington, DC. "It Takes All of Us: The role of chiropractors on the primary care team."
Healthcare Workforce Partnership of Western MA. Transforming Primary Care. February 28, 2018.
National Academy of Medicine, Care Culture and Decision-Making Innovation Collaborative Meeting, Building clinician capacity for managing complexity, Washington, DC. May 5, 2017.
Josiah Macy Jr. Foundation. Emerging Role of RNs in Primary Care. Atlanta, Georgia. June 5, 2016.
Bill and Melinda Gates Foundation, Primary Care in the U.S.: Lessons Learned to Inform Global Primary Care Activities. "The Community Health Center, Inc. A Model for developing countries. Seattle, WA. November 8, 2016.
American Academy of nursing, Keynote Address, Making the Business Case for Transforming Primary Care. Washington, DC. October 28, 2016.
Maine Quality Counts. Inspiring Primary Care. Outcomes from the field. Bangor, ME. February 4, 2016.
Upcoming Presentations
Previous Presentations